The fabulous Birdie tagged me to do this so thank you so much! This tag looks like a lot of fun and I'm so ready to do this.
Randomly choose 3 books (Tip: Use the "Sort > Random" option on your Goodreads' Read shelf.).
For each group, decide which book to burn, which one to rewrite, and which to reread (a lot like Kiss, Marry, Kill).
Repeat until you completed three rounds (or six).
ROUND 1 
Burn: The Selection
I don't want to burn this book but I have no choice. This part was still better than the other two. It was actually pretty intriguing. I wish I could burn The One instead.
Rewrite: Eleanor & Park
I love this book. But the ending was really sad. I'd change the ending into a happy one and that will be it.
Reread: Harry Potter and the Half-Blood Prince
Harry Potter is the perfect reread. I can reread it a million times and still enjoy it. (Okay probably not a million times, but you get my point.)
ROUND 2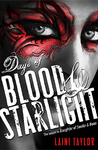 Burn: The Girl With The Dragon Tattoo
I did not like this book that much anyway. I wouldn't mind burning it.
Rewrite: Beautiful Darkness
I don't remember much about this book as I had read it a long time back but I know that it had some issues here and there.
Reread: Days Of Blood and Starlight
This was a great book. I would enjoy rereading it and immersing myself in Laini Taylor's beautiful writing.
ROUND 3

 
Burn: Crown Of Midnight
This is so hard! I liked this book but when put against the other two I have no choice but to burn it.
Rewrite: Winter
This book was fabulous. I won't meddle much with it, just rewrite all the cruel things that happened with Wolf.
Reread: Harry Potter and the Prisoner Of Azkaban
I so enjoyed reading this book. And like I said, all HPs are worth a reread.
ROUND 4
Burn: Inferno
Burning. Inferno. It matches! (pun not intended). That's the only reason I guess.
Rewrite: Cinder
It was a nice book. But the least captivating out of all the books in this series. So maybe I'll make a few changes.
Reread: Scarlet
I loved reading this. And I wouldn't mind reading it again.
ROUND 5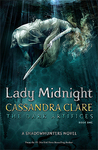 Burn: The Alchemist
Don't get me wrong. I know it had a lot of morals and is a critically acclaimed book, but I just wasn't able to get into it. I'm sorry.
Rewrite: Red Queen
This book had a lot of issues. Rewriting it would be a good option.
Reread: Lady Midnight
I'll read it again and again until we get Lord of Shadows. I love it to bits.
ROUND 6
Burn: Heir Of Fire
I am not sure about my opinion on this book. It was both good as well as bad.
Rewrite: A Court Of Thorns And Roses
It was good, but not great. I will try and make it better.
Reread: The Book Thief
This book was emotional and amazing. It would make a great reread.